How to Qualify for Veteran Benefits
---
For decades Congress has been slowly and steadily authorizing new services and benefits to veterans. But oddly enough, not all benefits are available to everyone who considers himself a veteran. Instead, veterans who want to apply for veteran benefits must check the "small print" of each benefit to see if they qualify for that particular allowance.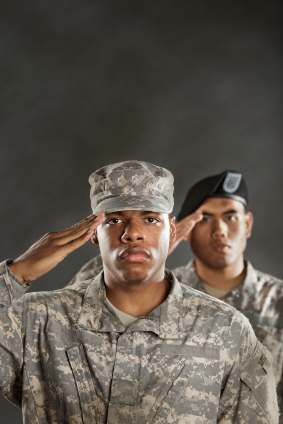 Federal Job Preferences
One example of a veteran benefit is that veterans get preference over non-veterans when applying for federal jobs. There is a long and detailed list, however, of what defines someone as a veteran in this situation. Specifically, applicants for this benefit must be honorably discharged or generally discharged and they must have served on active duty. In this case, active duty is defined as someone who served in the Armed Forces during a war, anyone who served for more than 180 days between January 31, 1955 and October 15th 1976, anyone who served during a time period when a campaign medal was given, or anyone who was honorably discharged with a service-related disability. The list of those who qualify as veterans for job preferences is quite long and detailed, and applicants should review it carefully before applying.
Home Loan Assistance
Like preference for certain jobs, qualifying veterans are also entitled to the benefit of home loan assistance. The law states that in order to qualify for loan assistance, the veteran's discharge must be anything "other than dishonorable conditions." This classification offers a bit more leeway than some other programs; it means that if a veteran wasn't discharged with either an honorable or general discharge, the VA will consider the veteran's application for loan assistance.
To find out more about VA home loan benefits, call (866) 240-3742, or contact us here.
Educational Assistance
Veterans can also benefit from many educational programs that have been set up to assist them. The GI Bill helps eligible veterans with financial assistance toward tuition and fees.
Certainly, there is a wealth of other opportunities for veterans in addition to the benefits outlined above. Other veteran benefits include disability compensation, pension programs, medical care through VA hospitals, burial privileges and more. If a specific offering appeals to you, it's always a good idea to research the issue or to apply immediately to see if you qualify for the services you desire.
Source: VA Benefits Website