Frequently Asked Questions about Mortgages
---
Searching for a home to purchase may seem like a quick, simple, and easy process that involves finding the perfect home, getting a loan, and moving in. It seems like a quick and easy transition that shouldn't be difficult to accomplish. While it may appear to be a simple thing, finding a home usually isn't the hard part. The most difficult part of purchasing a home is finding and obtaining adequate lending that fits both your purchasing needs and budget. Learning about the various kinds of loans available, the lenders who can assist you in your borrowing needs, interest rates, APR's, and other confusing aspects can be time-consuming and confusing. Confusion on this topic could ultimately lead you to sign for a loan that is out of your budget or that locks you into a rate that you don't want.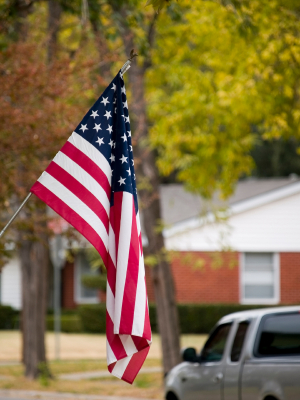 If you are interested in buying a home, the first step, even before you start looking at houses, is to speak to several lenders and find out what your borrowing options are. Speaking to a variety of lenders will help you discover what the available rates are, what the best kind of loan for you is, and, most importantly, how much you will be able to borrow and what your spending limits are. Once you have this information, you will be able to find homes that fit your price limits and start speaking with a Realtor who will be able to find available properties within the areas and price range that you are looking.
When speaking with a lender, make sure that they explain all of the possible mortgage types that you may qualify for. There are several different options available depending on your income, how much of a down payment you have, and if this is your first time buying a home or not.
If you are an experienced homebuyer, you may be wondering what advanced loan options are available. Typically, a homebuyer will have a certain amount of money available for a down payment, usually in the range of 10-20% of the total purchase price of the home. In some rare circumstances, homebuyers may be interested in purchasing their home without a loan, and opt to pay cash for their home. In other situations, some buyers may qualify for a 15-year mortgage instead of a 30 year, making their monthly payments much higher, but lowering the term of the loan. Each of these situations is different and depends on the financial situation and desired payment plan of the buyer. Additionally, many people will opt for a shorter loan term or pay a higher down payment because they have a poor credit score and can't qualify for a loan with a low interest rate.
If you have specific questions and need definitive answers for a personal situation, the best thing you can do is find three lenders in your area and schedule an appointment to go and sit down and speak with them about your questions and see what they have to say. Each lender has different requirements and can offer different lending opportunities. This will give you options and allow you to decide for yourself what you are comfortable with.
Buying a home is an exciting opportunity and can be a lot of fun. In order to enable yourself to have as much freedom and purchasing potential as possible, speak with several lenders about your personal situation and buying desires. You will be able to get answers to your questions and determine how much you can spend and what kind of home you can buy. Enjoy the hunt for your new home!